Workflows are more than just checklists. They can be the key to your firm's success.
How you create, implement, and maintain workflows can greatly impact your advising firm and business growth. Developing effective workflows is challenging, so before you go about creating them, take a step back in this quick workshop to understand what workflows can do, and how they can help streamline your business operations, help increase efficiency, and even impact your compliance efforts.

In this quick digital workshop, we explored:
Workflow basics - what are they and what can they do?
How automating workflows impacts your firm's efficiency
How workflows can reduce risk and better meet compliance regulations

Submit your details to access the recording.

Speakers: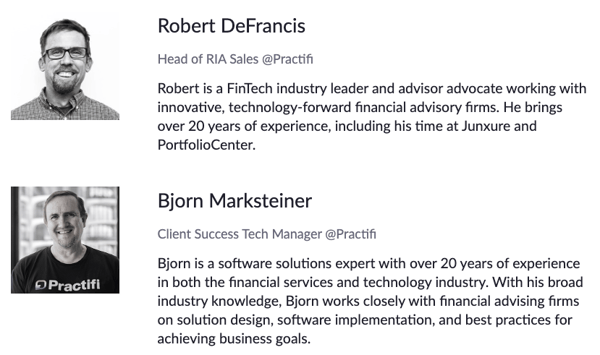 *Product images displayed are of an older version of the platform. Practifi has since been updated.